Founders
Anne Richardson (1954-2020). After her return to Portland in 2006, Richardson dug into what would become her passion — Oregon's contribution to film making, animation and print cartooning. She co-founded the Oregon Cartoon Institute, predecessor of the Oregon Cartoon Project, in 2007 to create resources and programs about cartooning and animation. While Anne passed away, her blog and her ideas survive her.

Dennis Nyback (1953-2022). Nyback is an independent film archivist and historian. After running several movie houses in Seattle and New York, he returned to Portland in 1999 to take over the Clinton Street Theater. He was a collaborator on the project The Portland That Was (2006), which inspired the founding of the original Oregon Cartoon Institute. Dennis passed away on October 2, 2022, after a long battle with cancer.
Board of Directors
Katherine Richardson Bruna is a professor of sociocultural studies of education at Iowa State University. A native Oregonian, she is Anne Richardson's sister,  whose intelligence and imagination live on in everything she does. Katherine has experience using arts-based education to promote reflection on self, society, and history. She is excited about the Oregon Cartoon Project's potential to raise public awareness of Oregon's independent arts past and inspire the young Oregon artists who are its future. Katherine serves both as president and treasurer of the Oregon Cartoon Project.
Laura Berg is a Portland-based editor and occasional writer. She has a deep interest in Oregon and U.S. history and was a long-time friend and associate of Anne Richardson. She is the editor of the second, revised edition of The First Oregonians and spent most of her career working for the Columbia River Inter-Tribal Fish Commission and other Native American environmental concerns. She is a former board member of the Earth and Spirit Council, Free Geek and the ACLU of Oregon. Ellen is the organization's secretary (2022-2024).
Gus Frederick is a native Oregonian, born in 1954, 100 years after his hometown of Silverton was founded. He is by training a filmmaker and photographer, although he has broadened that term by necessity to multimedia artist. He currently works as a conceptual artist, photographer, filmmaker and animator for the Oregon State Fire Marshal's Fire & Life Safety Education Branch. Through his Liberal University Press, he has published two annotated cartoon collections featuring the works of cartoonist Homer Davenport (1867-1912), Oregon's first media superstar. He also published the collected works of his father, Oregon pioneer politician Timothy W. Davenport (1827-1911).
Born and raised in Portland, Kira Lesley has been located in Southern Oregon for the past three years, where she worked as archivist at the Southern Oregon Historical Society. She holds a master's in history from Portland State, where she studied poor relief and social welfare in American Society. Kira's interest in Oregon animation began while working with the Pinto Colvig collection at SOHS. She joined the Oregon Cartoon Project through her work bringing the Sawyer's Collection of glass plate negatives to the Southern Oregon Historical Society.
Sebastian Heiduschke is an associate professor at Oregon State University. His publications include English and Japanese language editions of East German Cinema: DEFA and Film History, as well as Re-Imagining DEFA: East German Cinema in its National and Transnational Context, along with essays about transnational cinema and East German animation. At the Oregon Cartoon Project, Sebastian oversees the Move-To-Print initiative, digital humanities projects and the website.
Advisory Board
Sheldon Renan (*1941) is the author of An Introduction to the American Underground Film and the founding director of the Pacific Film Archive. For the entertainment industry he has been active for Disney and Universal Studios. Sheldan is the chair of the advisory council.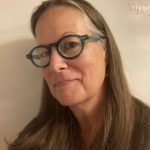 Ellen S. Thomas is education director emerita of the Northwest Film Center, having administered the Center's adult and youth film programs for more than three decades.  Her research about the first decades of Oregon filmmaking have found forums in the OHS Quarterly, OPB radio, and the Oregon Cartoon Project's annual Oregon Film History Conference.As an advocate for the Oregon Cartoon Project's potential to promote lifelong learning through the arts, and excellence in non-fiction storytelling, she channels the phrase "what is now, will soon be then."