The Elmer Buehler Award was given between 2015 until 2021 for extraordinary accomplishments in the area of film preservation.
2015 – Richard Blue, for his work preserving James Blue's The Olive Trees of Justice (1962). At the time, he was just beginning the preservation work. The restoration is now complete, and the film has been screening in various locations and has been picked up for distribution.
2016 – Gary Lacher, for his decades of film preservation. Oregon Historical Society, University of Oregon, Portland State University go to Gary's business, Movie Preservation, when they need to transfer archival prints in their collections to digital formats. In addition, he actively passes along his knowledge of analog film technology to those who need it in order to do their jobs well.
2017 – Michele Kribs, the head of Oregon Historical Society's film archives, won the third Elmer Buehler Award for Film Preservation for the restoration and preservation of The Boy Mayor (1914). The Boy Mayor is an important artifact of the "newsboy era" of Portland which produced Mel Blanc, Max Gordon, Mark Rothko, Ernest Haycox, Gus Solomon and Lew Cook. Cook, a newsboy turned newsreel photographer turned film archivist, founded the moving images section of Oregon Historical Society's research library. Michele Kribs was trained by him.
2018 – Sheldon Renan, for having had the perspicuity to found the Pacific Film Archive, now known as Berkeley Art Museum Pacific Film Archive (BAMPFA), in 1967. How many films does Pacific Film Archive now own? At last count, it was 16,000. In retirement, Sheldon Renan (Cleveland HS '59) returned to Portland just in time to become an advisory board member of Oregon Cartoon Institute. He now serves on the advisory board of the Oregon Cartoon Project.
2019 – Heather Petrocelli, for her work overseeing the digitization of 16mm films made by students of PSU's Center For The Moving Image (1969-1981). More information about Heather's work here.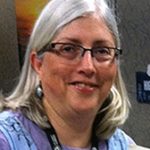 2020 – Libby Burke, for her work restoring and assembling rare BPA film footage into a DVD compilation.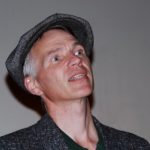 2021 – Dennis Nyback, for his work in collecting, screening and presenting on film, music, etc.