What a busy day! Many people checked out our booth, and some did not want to miss the opportunity to submit their draft for our logo competition.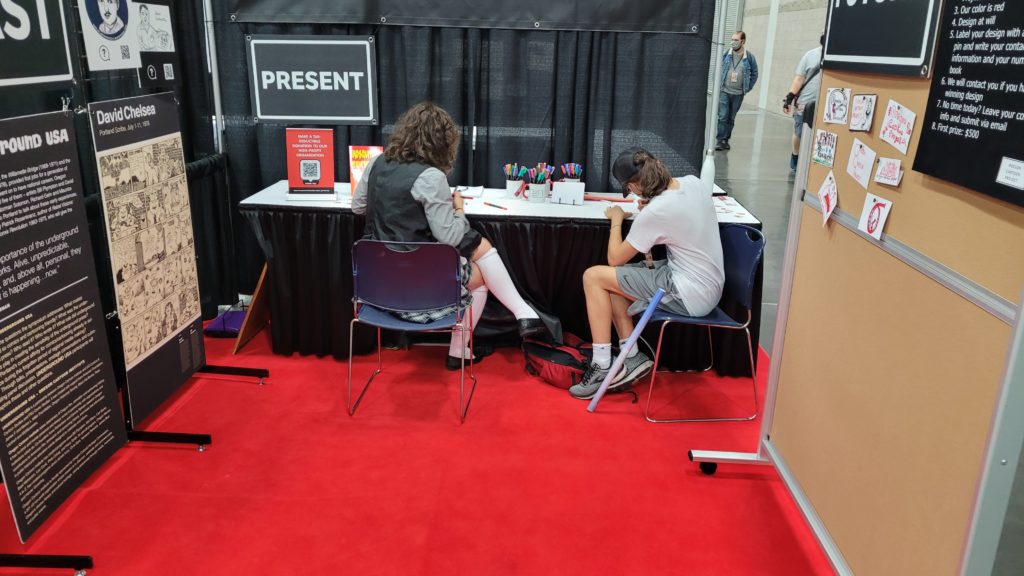 Check out some of the fun designs below in random order.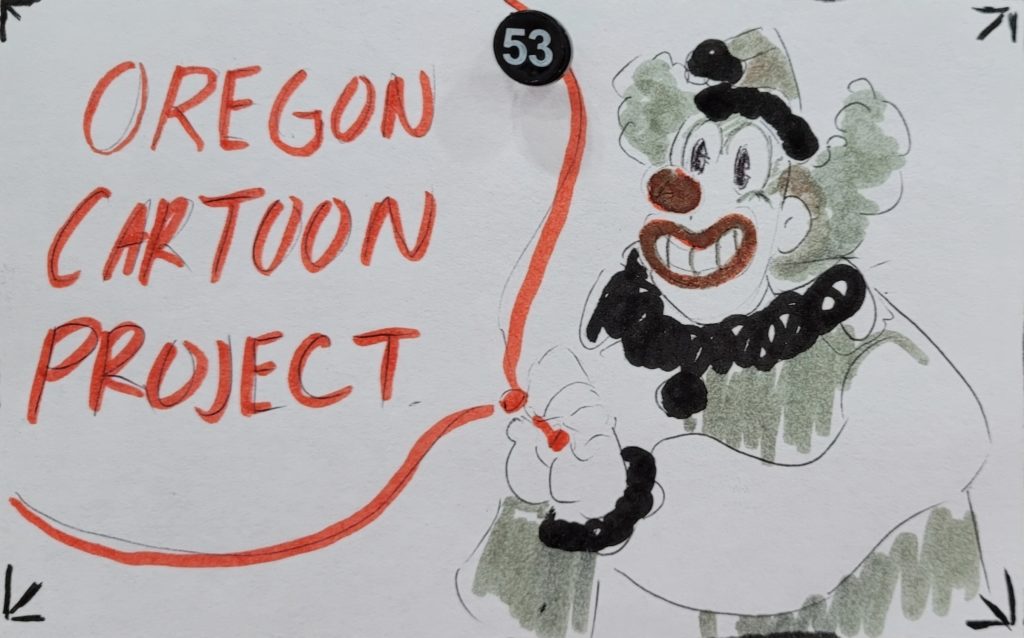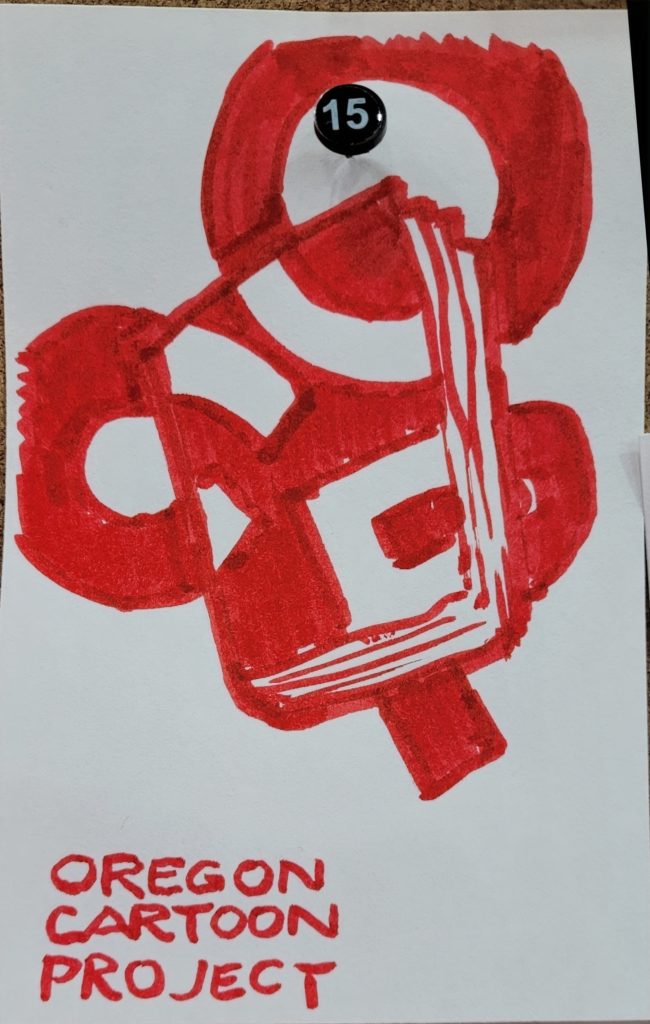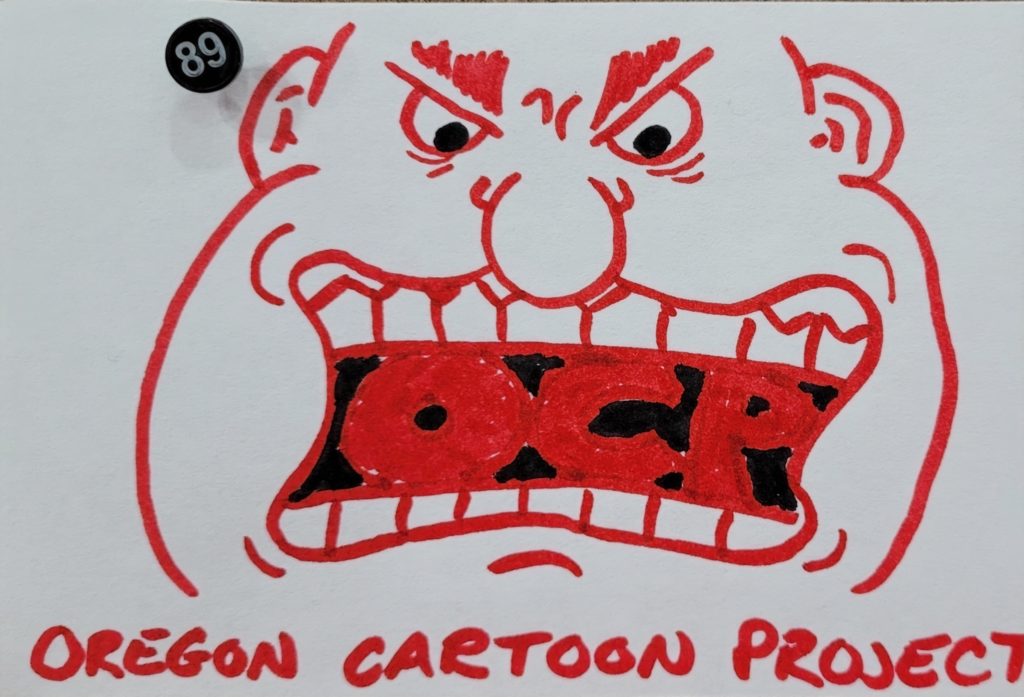 See you again tomorrow for another opportunity to submit your design in booth #1043.
We were also delighted to talk to some emerging and eager young comic artists about the opportunity to submit their work for publication in our Oregon Zine Machine.