Image above: Basil Wolverton's photo of Buster Keaton, shooting in Cottage Grove, OR.
Oregon Film History Conferences
In 2015, Oregon Cartoon Institute founded the annual Oregon Film History Conference (aka "Oregon Film History Invitational"), a one day crash course designed to showcase the complexity and diversity of Oregon film history for educators, historians, librarians, archivists, artists, writers, filmmakers, and museum professionals. The 2020 conference took place virtually due to the Covid-19 pandemic. A conference planned for 2021 was cancelled.
There are no future conferences planned at this time.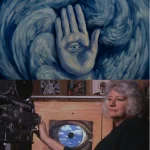 Sixth Annual Oregon Film History Conference (2020): "The role of experimentation and innovation in the history of animation in Oregon."
This conference was conducted over Zoom. All talks were recorded and are available for viewing.
Fifth Oregon Film History Conference (2019): "The Intersection of Music and Oregon Film History. Featured Artist: Bill Plympton."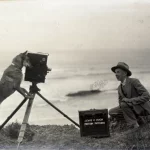 Fourth Oregon Film History Conference (2018): "The Minor Cinemas of Oregon."
Third Oregon Film History Conference (2017). The "2017 Invitational" did not have a tagline.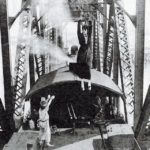 Second Oregon Film History Conference (2016)
First Oregon Film History Conference (2015)